S K I L A is a brand specializing in the design and the creation of high-end scarves. Each scarf is hand weaved using traditional and time honored looms and incarnates an ancestral know-how.  Our mission is to promote the art of weaving natural fibers in a fair and sustainable way. 
Natural Fibers
A S K I L A scarf stands out for the nobility of its natural fibers including silk, cashmere, wool, linen and cotton. Our fibers are sourced from Como in Italy, a region reputed forf its yarns 'quality  and a large choice of colors and dyes.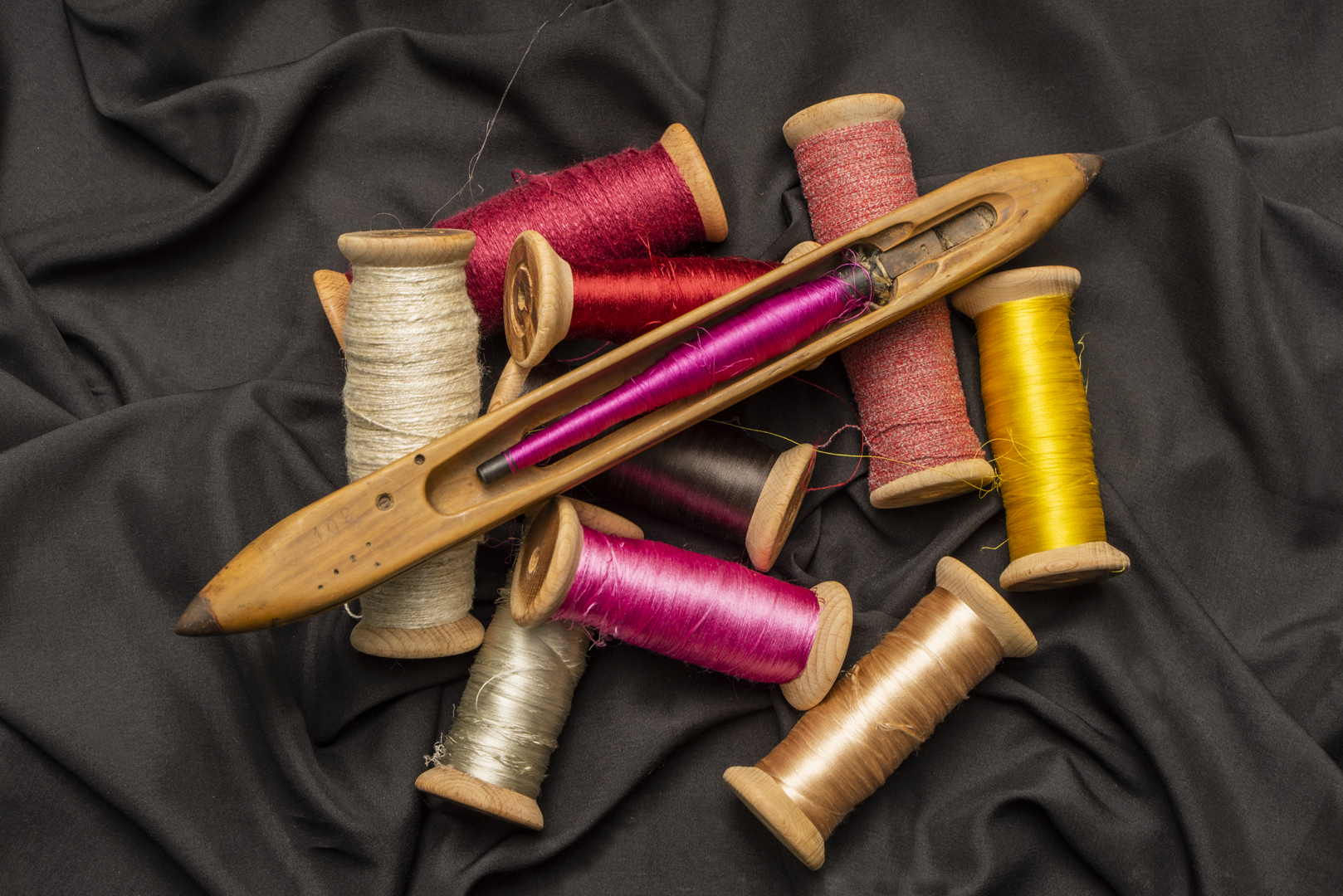 Process
At S K I L A, we take great pride in our traditional hand-weaving process. The creation of a single S K I L A scarf requires over 24,000 manual and meticulous strokes. Our artisans dedicate 6 to 8 hours of laborious work to craft each unique piece. Before even beginning the weaving process, the preparation of the loom's warp threads requires the manual insertion of over 3,000 silk threads.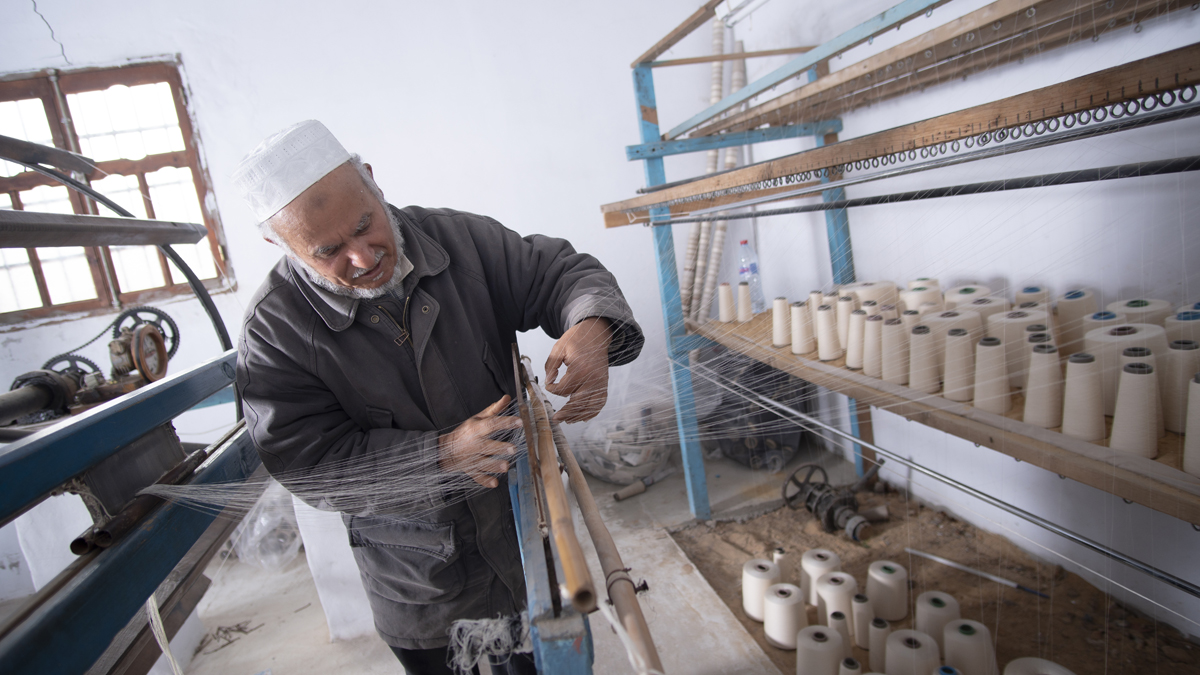 This meticulous attention to detail is what makes each S K I L A scarf a true work of art, reflecting the skill and dedication of our artisans. We honor the ancient heritage of Tunisian craftsmanship by maintaining these traditional methods, ensuring that each scarf tells its own story and embodies the rich cultural legacy of our craft.
Inspiration
S K I L A's roots can be traced back to Mahdia, Tunisia, a city steeped in rich cultural history and the vibrant lifestyle of the Mediterranean region. Our designs capture the essence of the Mediterranean's "Dolce Vita", where the dazzling hues of the sea, sky, and land meld together in perfect harmony, reflecting an authentic representation of this beautiful region.   More ideas on what you can do in Mahdia sur Kayak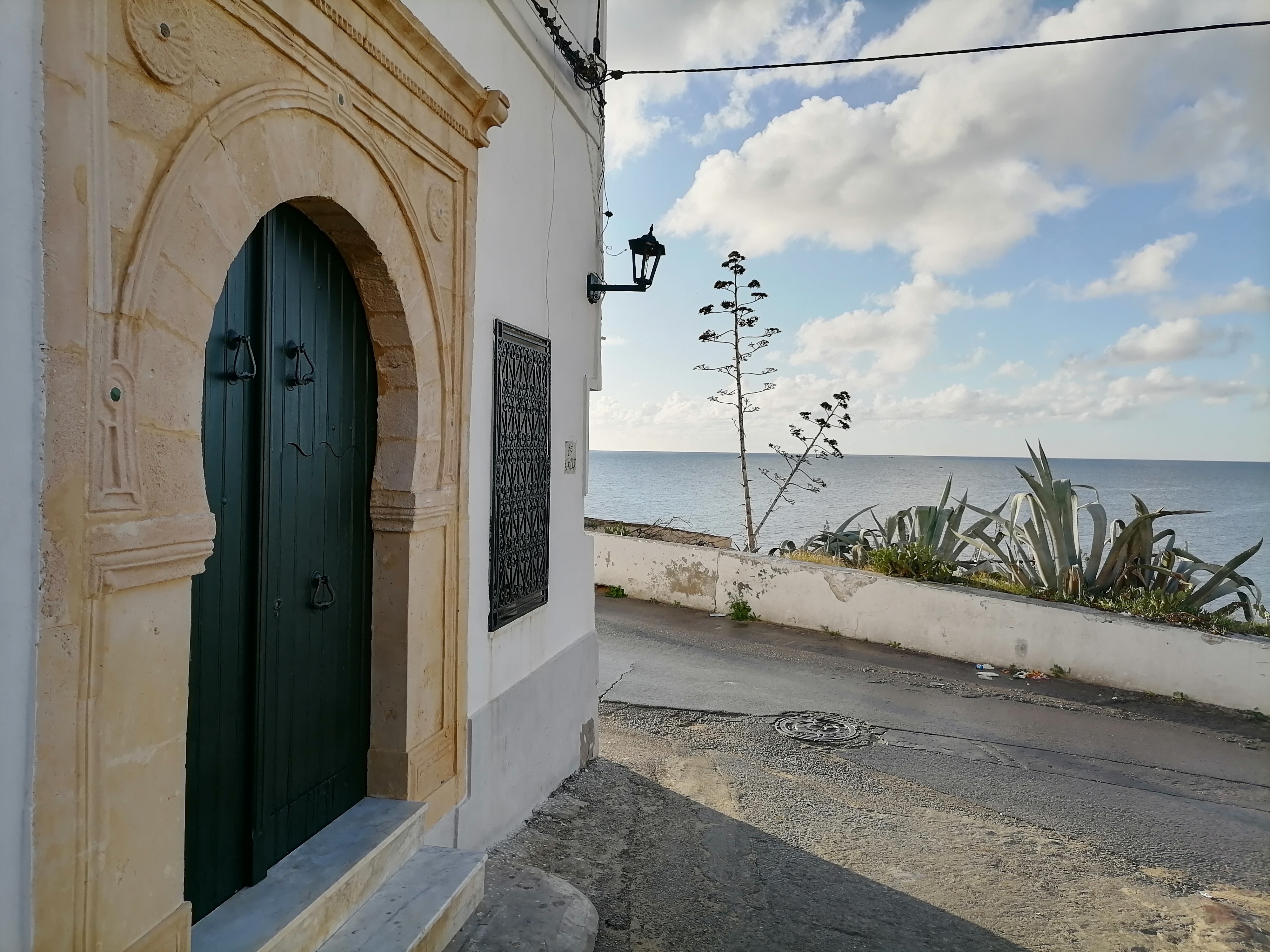 Our mission is to promote the art of weaving natural fibers in a fair and sustainable way. while levereging the ancestral know how of our artisans, we are committed to upgrade the handmade label by adapting our designs to the requirements of the fashion world.
--------------------------------------------------------------------------------------------------
S K I L A guarantees that :
- All its creations are made in pure natural fibers without ANY synthetic additive.
- All its creations are Handmade.
- Its production process is perfectly eco-friendly; no use of water and alsmost no electricity; the only energy is humain
- Fair Trade practices are vigorously respected.
- All artisans meet minimum age requirements.
- Labor conditions meet required standards